A Favorite Friend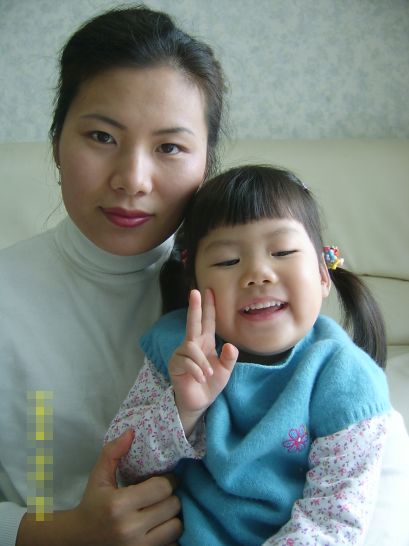 Shinyoung lived in Ohio when we lived there, and her husband was also a student at AFIT. They are from Seoul, and we became good friends with them. Moon, her husband, came over months before Shinyoung and their son came over, so we took him under our wing. Chris made sure he was learning English, and I made sure he wasn't learning dirty English. One time, Moon said to Chris "Is it right to say "Move your fat ass'? " Chris said "Not to me, it isn't!" Moon was not satisfied so he said "How about 'Move your boney ass'? " Chris asked him "Moon, where are you getting this stuff?" It turns out that Moon was renting old movies on the weekend and learning English from them. I think this one was Working Girl.
So, Shinyoung shows up. She is a quiet, intelligent, beautiful woman. I tell Moon that he batted way out of his league. Shinyoung and I became friends instantly. I loved showing her around, telling her things that we do, and learning from her, too. Not long after she got here, she was pregnant. How exciting! It was fun to go through that with her, especially since by then Molly was already here, and I knew I would not have another.
The biggest honor I have ever received? That daughter she has in the picture is named Susanne. After me. Wow, huh. Think on THAT for awhile. We call her "Little Susie".